Jeg sidder og forbereder mig til min næste undervisning på vores adfærdsrådgiveruddannelse. Et af de emner, vi skal behandle, er følelser hos dyr og selvfølgelig hos hunde. Det er et meget spændende emne, som længe har interesseret mig. For nyligt havde SEA arrangeret et super spændende foredrag med svenske Per Jensen, som bl.a. har skrevet en bog der hedder: Hunden som skäms. Lige nu læser jeg Marc Bekoff: The Emotional Lives of Animals, der også findes i en norsk version. Tidligere har jeg bl.a. læst For the Love of a Dog af Patricia McConnell, som jeg synes er helt fantastisk. Jeg har materiale til flere indlæg om emnet, men ville først lige inspirere jer med lidt litteratur. Bekoff er også kendt for sin forskning i hundes legeadfærd og for dette citat:" Dogs that play together, stay together", som viser hans fine pointe om, at hunde leger for at have det sjovt sammen og samtidig lære sociale færdigheder. Bekoff beskriver også, hvordan der nu i forskningskredse endelig er konsensus omkring, at dyr også har følelser!!! For mig er det fuldstændig uforståeligt, at dette overhovedet har kunnet være til diskussion. Alle der har med dyr at gøre ved, at dyr selvfølgelig har følelser, ligesom os mennesker. Vi mennesker er ikke dumpet ned fra en anden planet helt isoleret fra alle andre dyrs udvikling, men hænger udviklingsmæssigt så meget sammen med masser af andre pattedyr, at der efterhånden ikke er særlig mange forhold, der gør mennesker unikke.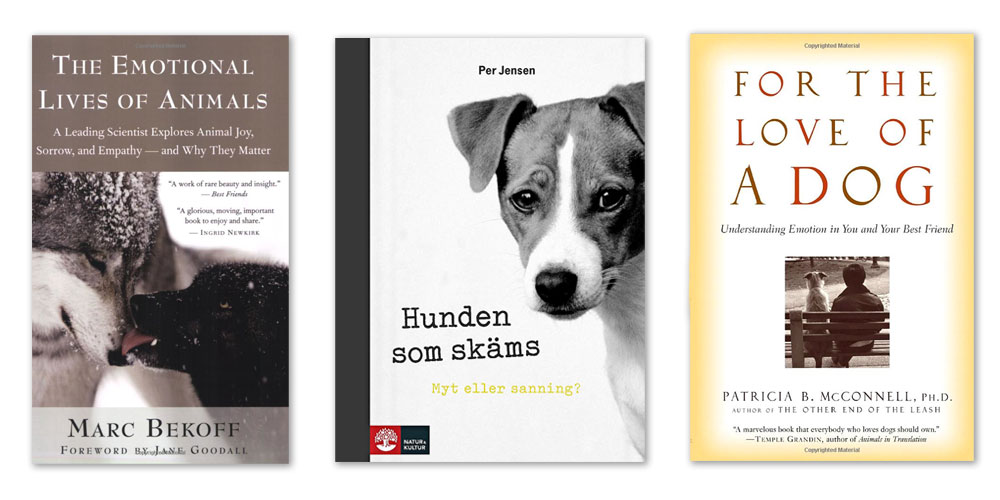 Når vi kikker på læringsteorien og klikkertræningen, var der tidligere en tendens til at betragte hundens indre som en "black box", som vi ikke behøvede at kigge ind i, da det kun var interessant at se på, hvad hunden faktisk gjorde. Moderne klikkertræning synes selvfølgelig, at det er interessant at kigge ind i hunden på mange måder. En af måderne er at blive klogere på det, der kaldes kognitiv etologi, som bl.a. handler om, hvad dyr tænker og føler. Følelser giver den stærkeste motivation for at handle på den ene eller den anden måde. Følelser hænger helt grundlæggende sammen med læring, fordi følelser af velbehag får os til at nærme os til andre og giver mere adfærd, mens følelser af ubehag leder til, at vi tager afstand, bevæger os væk eller undgår ting eller situationer. Basale følelser som frygt eller glæde styrer derfor en stor del af vores liv, ligesom det styrer hundenes liv. Helt grundlæggende ville hverken vi eller dyr kunne lære basale ting, uden at kunne føle velbehag eller ubehag.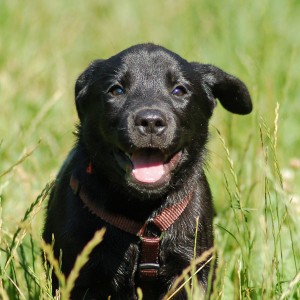 Forleden fik jeg spørgsmålet: Hvad er det med ham der Cesar Milan – hvorfor kan du ikke lide hans metoder, han får da hundene til at gøre det, som han vil have? Jeg forklarede mit synspunkt på sagen og tænkte at, ja set udefra, får han hunden til at "gøre" noget, som måske kan se ud som det ønskede resultat. Hunden holder op med det ene eller det andet, og så tænker folk måske – er problemet så ikke løst??
Nej, mener jeg, for jeg er jo interesseret i, hvordan resultatet ser ud og føles fra hundens synspunkt. Jeg er interesseret i, at hunden er glad og tilfreds, når den gør det, som jeg træner på. Jeg er interesseret i den følelse, hunden har under træningen og efter træningen. Vi kan alle sammen blive vrede og skælde ud i situationer, hvor vi er bange, afmægtige eller frustrerede. For mig er det noget helt andet at bruge tvang som en bevidst træningsstrategi for at nå et mål uden at bryde sig om, hvad dyret føler. Ja, vi kan få en gris til at gå op i en grisetransport ved at bruge en strømstav, men det tager ekstremt kort tid at lære den at gå efter en targetstick og få det samme resultat, nemlig at grisen flytter sig, men nu med en helt anden følelse. Derfor er spørgsmålet for mig ikke, hvad man kan gøre, og hvad man kan får dyr til. Spørgsmålet for mig er hvad dyret føler, mens det gør det.