For et lille års tid siden måtte jeg sige farvel til min gamle hund Thekla. Siden da har min unge hund Lukka (der nu er 6 ½) været "enebarn". I den første tid kunne jeg ikke mærke noget på Lukka, men lidt efter lidt fornemmede jeg, at Lukka begyndte at blive ked af det. Hun var ikke længere sit sprudlende tossede selv, hverken i hverdagen eller til træning og konkurrencer. Jeg tror virkelig, at hun savnede Thekla.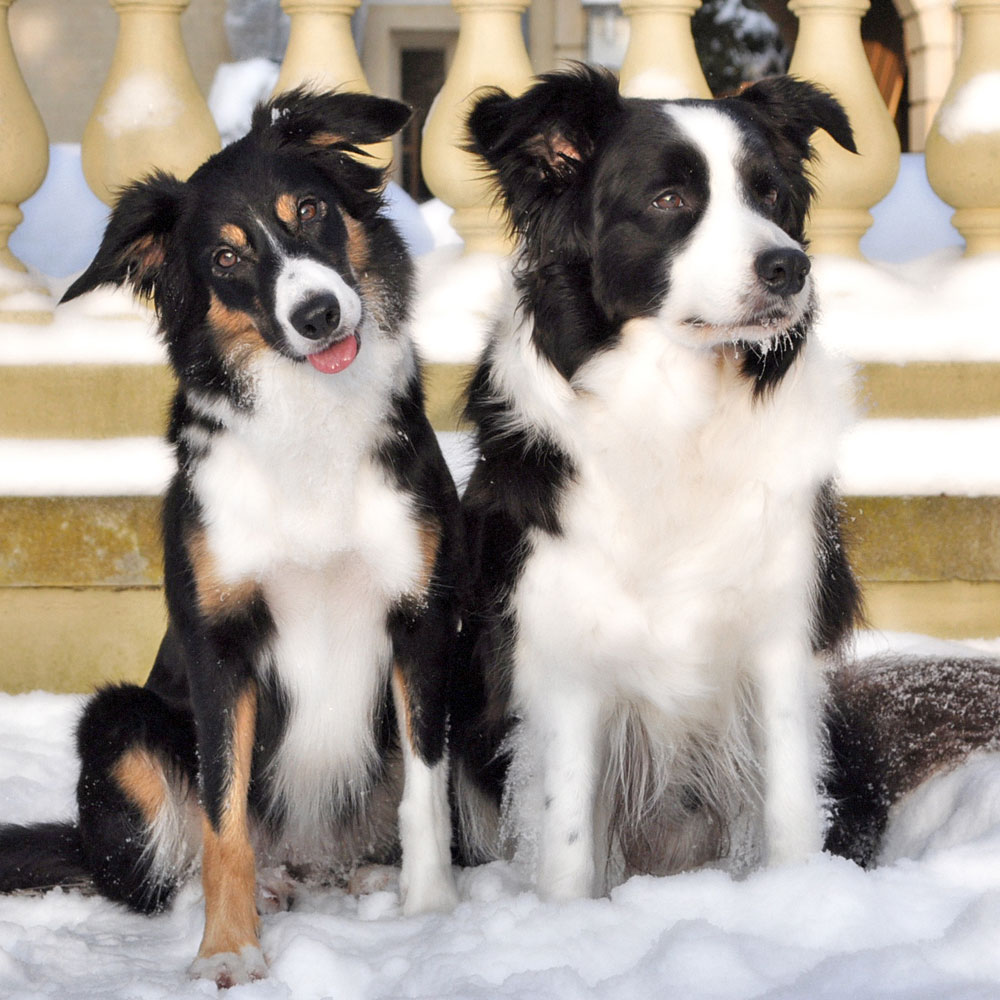 Så jeg begyndte så småt at se mig om efter en ny hund. Egentlig mest for Lukkas skyld. Jeg havde ikke den der "jeg MÅ bare have en hundehvalp NU!"–følelse, og min søgen var da heller ikke speciel ihærdig. Jeg er fuldstændig skudt i Lukka og tanken om, at en anden hund skal "tage over", ligger mig uendelig fjern. Jeg har haft hunde hele mit liv, men INGEN er kommet ind under huden på mig, som Lukka er. Jeg vil allerhelst have, at hun skal være her resten af mit liv. Jeg véd godt, at hun ikke er den perfekte konkurrencehund, hun har en svær psyke, kan pludselig blive bange for gulvet (!!!) eller et eller andet andet, har svært ved at være separeret fra mig, ja, jeg kunne komme med en lang remse, ikke desto mindre betyder hun alverden for mig, og jeg hader tanken om, at hun ikke lever evigt.
Nå, tilbage til hundehvalpen. Jeg var naturligvis i kontakt med Lukkas opdrætter, i håb om at få en hvalp fra de samme blodlinier, men det kunne først blive aktuelt om 1-2 år. Så fik jeg øje på en finsk tæve (der mindede mig meget om Lukka) og snakkede med både ejer og opdrætter. Hunden virkede rigtig fin, men jeg kunne godt mærke, at jeg stadig havde svært ved at gå helhjertet ind for projektet. Fani, som hunden hedder, var på det finske landshold sidste år og klarer sig rigtig godt til udtagelserne igen i år, derfor har de valgt at udsætte parringen til slutningen af året. Så gik jeg i stå i min hvalpesøgen, halvt lettet og halvt irriteret.
Nogen tid senere modtog jeg en mail fra opdrætteren til Fani, der spurgte om jeg kunne være interesseret i en hvalp (der var født få dage forinden), efter en tæve, som var meget tæt beslægtet med Fani? Det var ikke nogen helt tilfældig tæve. Hun var fra Italien (finsk opdrættet) og en fantastisk lydighedshund, der var blevet nr. 3 til sidste VM i lydighed. Og hanhunden var verdensmesteren fra samme år. Hold nu op et tilbud! Jeg var i syv sind. Jeg kendte jo ikke rigtig disse hunde. Jeg havde selvfølgelig set dem til VM men ikke mødt dem og rørt ved dem osv. Jeg undersøgte alt omkring dem og fik lange udførlige rapporter om deres sind og væsen, deres psyke, deres arbejdsegenskaber, alt! Det hele lød fantastisk og til sidst kom jeg til den konklusion, at der måtte være en dybere mening med, at denne lille hundehvalp landende i skødet på mig og jeg takkede JA!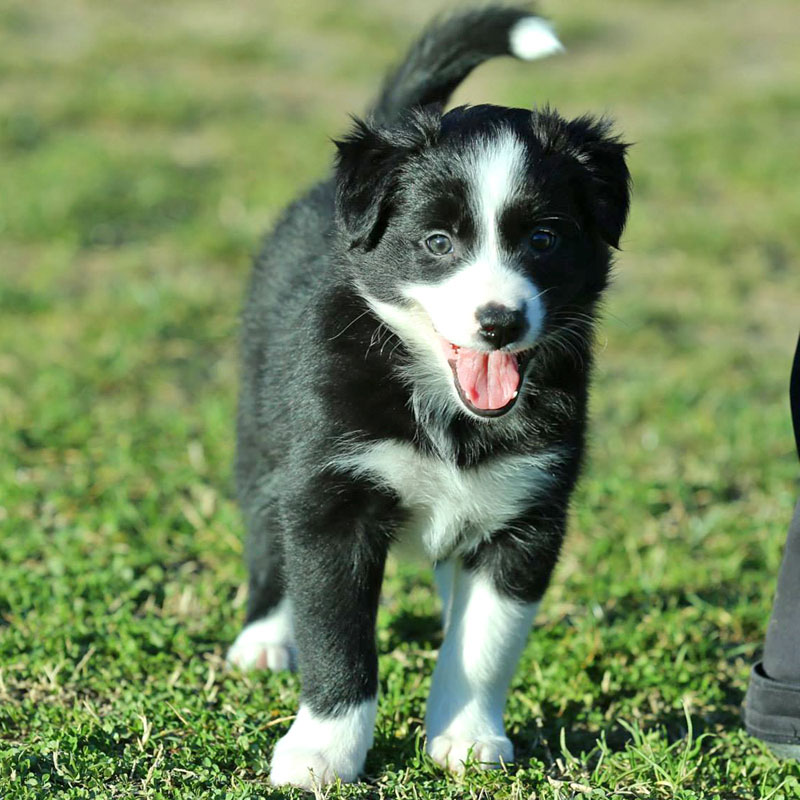 For et par uger siden tog jeg til Italien og mødte mit lille nye stjernefrø Zoe. Hun var selvfølgelig

en helt fantastisk lille hundehvalp. Sød og fræk og med en tårn høj nuttefaktor. Efter nogle skønne dage i Italien fløj vi hjem. Turen gik helt uden komplikationer. Zoe charmerede alle i den italienske lufthavn, og 5 min inden afgang faldt hun i søvn i sin lille taske og sov tungt under hele turen til Kbh.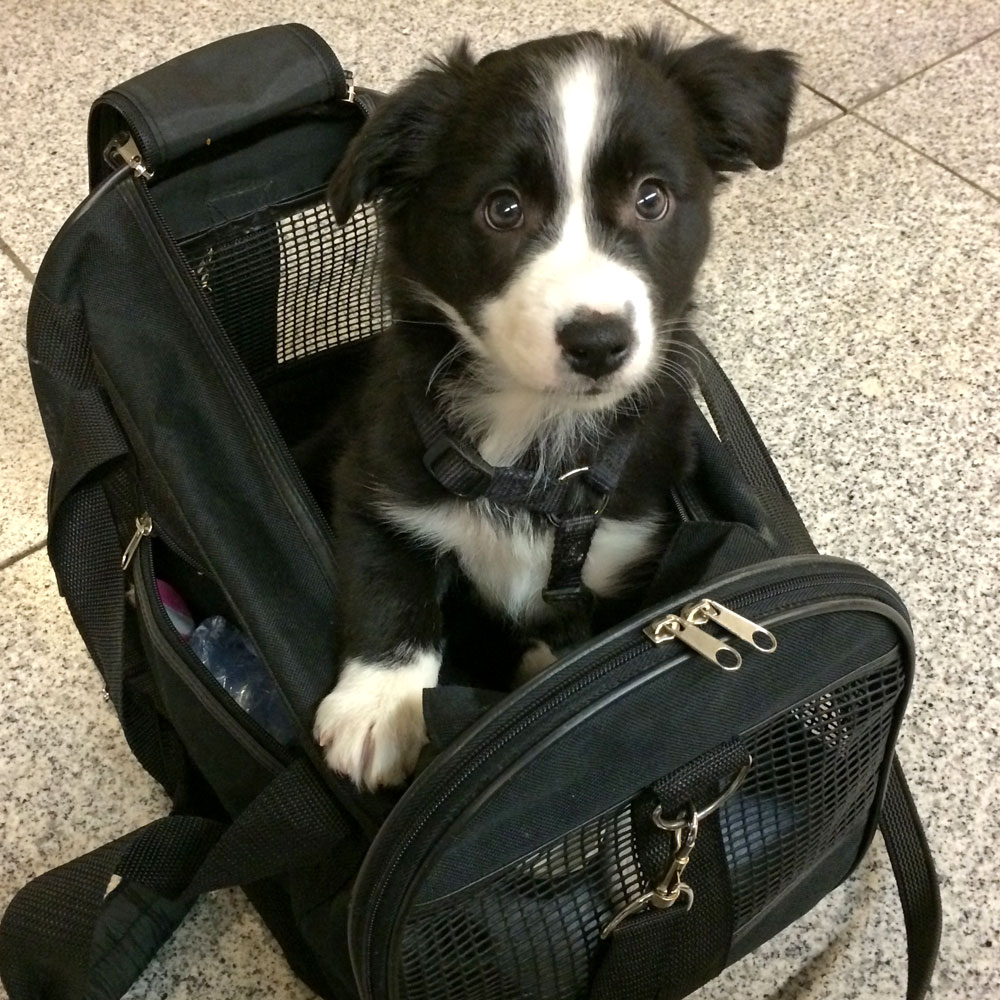 Tilbage i DK
Jeg havde ingen kvaler ved mødet mellem Lukka og Zoe. Jeg har passet forskellige hvalpe gennem tiden, og Lukka kan godt lide hundehvalpe, jo mindre jo bedre. Det gik også fint. De løb rundt ude i haven og alt åndede fred og idyl. Men efter nogle dagen synes Lukka godt, at hundehvalpen måtte tage hjem igen. Nu ville hun gerne have sin mor for sig selv. Og så kom tvivlen og alt den dårlige samvittighed væltende ind over mig som en kæmpe bølge. Som en tsunami! Var det synd for Lukka, at hun nu skulle dele mig? Hvalpen turde jeg ikke elske sådan helt 100% af dårlig samvittighed overfor Lukka. Og det gav mig dårlig samvittighed overfor Zoe! Jeg turde ikke træne med den ene af dårlig samvittighed overfor den anden og omvendt. Jeg begyndte at tvivle på mit hvalpeprojekt og gik helt ned med flaget.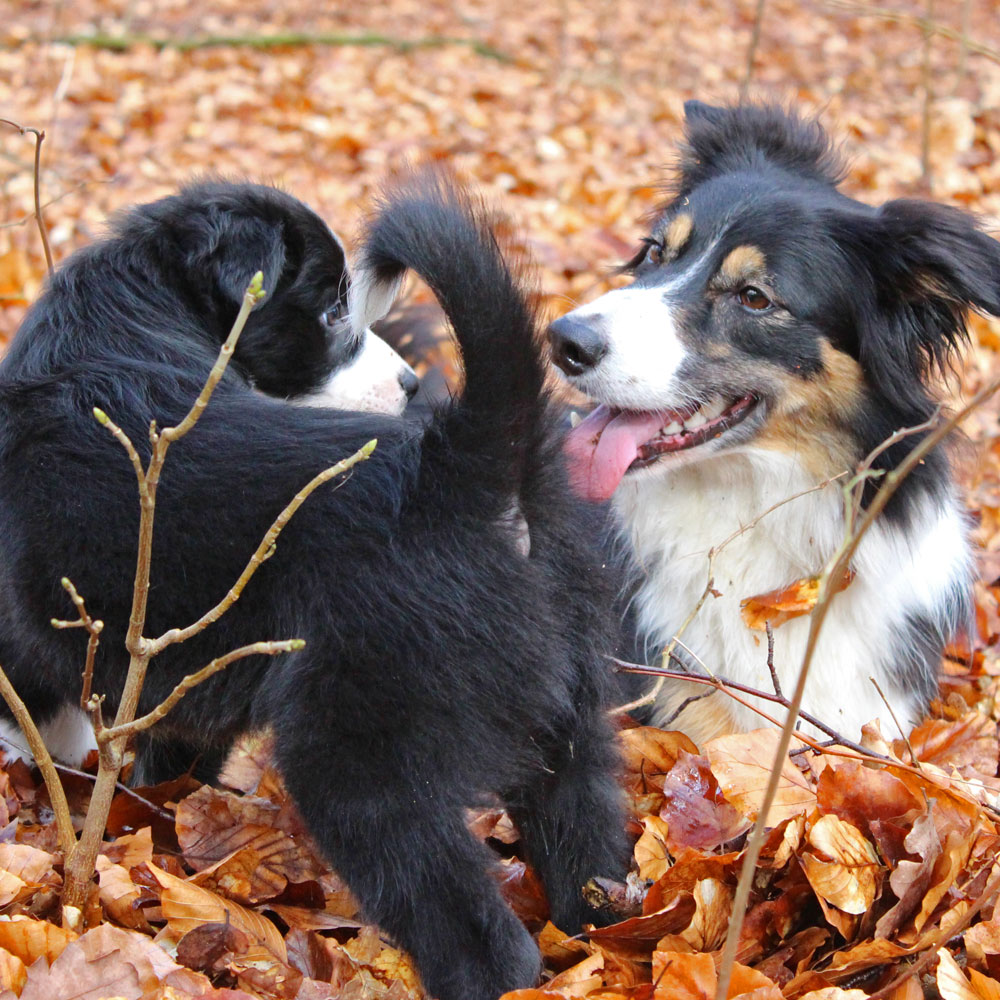 Efter et par dage og flere lange samtaler med min privat-terapeut-veninde Christina, kom jeg oven på igen. Begge hunde har det jo fantastisk. Super glade og søde og friske. Det er en stor omvæltning for Lukka, det er der ingen tvivl om. Der bliver også taget hensyn til hende i det omfang, det nu er muligt. Heldigvis er Zoe en utrolig fin hundehvalp. Hun er ikke opsøgende og irriterende overfor Lukka men meget imødekommende, når Lukka kommer til hende.
Mit håb er selvfølgelig at Lukka og Zoe bliver rigtig glade for hinanden og trygge i hinandens selskab. I skrivende stund er Zoe 10 uger og for et par dage siden, måtte Lukka overgive sig, og hun begyndte at lege med hundehvalpen. Den vildeste tag fat rundt og rundt ude i haven, hvor Lukka med jævne mellemrum smed sig ned i græsset og gav Zoe lov til at hoppe oven på hende. Jeg stod inde i stuen og betragtede dem gennem vinduet med tårer i øjnene. Dér faldt den sidste sten fra mit hjerte <3.